Description
This workshop combines the topics covered in WK3 and WK5. This will result in a one-day Workshop on 'Social Responsibility and Sustainability: Education and Practice' that we believe would give a positive experience for all the workshop participants.
The convenors of the new Workshop will be Mike Katz (WK3) on education in the morning session and Joel Gill (WK5) on sustainability in the afternoon session. We believe combining the topics would add value to both of our Workshops and should be beneficial to all participants.
WK3 – Morning Session – Mike Katz
Workshop on the ways and means to introduce socially responsible programs into the university geology curriculum that aims to make the students aware that geological knowledge is not only a technical pathway to qualifications and employment but also to have the capability to engage society, as geologists are often the first point of contact with communities in their research and work. A practical way to apply this in their studies is in the field where students putting their theory to practice utilise some of their time to reach out to the local community and invite and inform them to be stakeholders in the project.
WK5 – Afternoon Session – Joel Gill
This session will give geologists an opportunity to consider the importance of the skills for sustainability, and consider practical ways by which they can be nurtured. Training activities that strengthen these skills and demonstrate their importance within sustainable international development will be used, all easily replicated in universities, workplace training, and professional societies
Date:
Sun, 28th August 2016 (full day)
Presenters:
Registration Details
To book and pay, please use your existing registration log in (if you are already registered). New delegates can book using the registration form on the website (create your profile and register for the conference and then book your additional workshop)

Price
R2800 IGC Registered Delegates
R3400 Non-Registered Delegates
Presenter Biographies

Joel Gill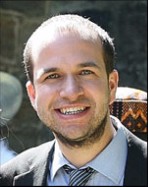 Joel Gill is the Founder and Director of Geology for Global Development, a not-for- profit working to mobilise and equip the geology community to prevent and relieve poverty. Joel graduated from the University of Cambridge in 2008, with a degree in Natural Sciences (Geology), before completing an MSc in Engineering Geology at the University of Leeds in 2010. He is currently completing a NERC/ESRC funded PhD on disaster risk reduction (DRR) at King's College London.

Since 2009, Joel has contributed to a range of overseas development projects, conferences and geoeducation. These include the evaluation of rural water projects in Tanzania, co-organising a natural hazards education programme in the Indian Himalayas, joining the organising committee of a major international sustainable development conference in India, undertaking research into natural hazards perception with scientists and civil protection teams in Guatemala, delivering a workshop on skills for sustainability at the 3rd YES Network Congress in Dar es Salaam (2014), and advising on the development of a 'Young Scientists in DRR platform' with relevant groups of the United Nations. Furthermore, Joel has convened three successful conferences on geology and international development in the United Kingdom.
---
Mike Katz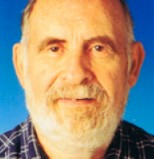 Mike Katz, former Director Key Centre for Mines – KCM, and Manager, KCM International, School of Mining Engineering, University of New South Wales, Sydney, Australia has 50 years extensive experience in geology, mineral exploration and mining development research, education, training and consultancy for academia, government and industry. His first overseas assignment was as an expert for a Canadian Colombo Plan CIDA - UNESCO Project to establish the first Department of Geology at the University of Ceylon, Peradeniya, between 1967 - 1970. Dr. Katz is now a consultant in international mining professional development education and training and has worked with bilateral and multilateral funding agencies on over 50 training projects mainly in the Asia Pacific region.